Secrets of Screen Paintings:
Wind God and Thunder God and Flowering Plants of Summer and Autumn
July 1, 2020 – October 4, 2020
There's something behind the byobu (folding screen) painting Wind God and Thunder God.
What was the hidden sentiment in Sakai Hoitsu's masterpiece Flowering Plants of Summer and Autumn?
Explore the secrets on the front and back of the byobu screen.
These delicate flowers are drenched by rain and battered by wind. One can almost hear the wind whistling past in this scene depicted by the late-Edo Period painter, Sakai Hoitsu, in his byobu screen painting Flowering Plants of Summer and Autumn. Hoitsu was born into a daimyo family and was a man of many talents, having also made a contribution to the world of haiku.
Were you aware that the masterpiece of Hoitsu's later years —Flowering Plants of Summer and Autumn— was actually painted on the rear-side of a byobu screen per a request Hoitsu received? The byobu screen was painted by a master painter whom Hoitsu had long admired and considered to be his painting mentor.
What sentiment did Hoitsu wish to convey by painting Flowering Plants of Summer and Autumn on the rear of this byobu screen? We'll use virtual reality to explore the secrets concealed in how the rear of the screen relates to the front.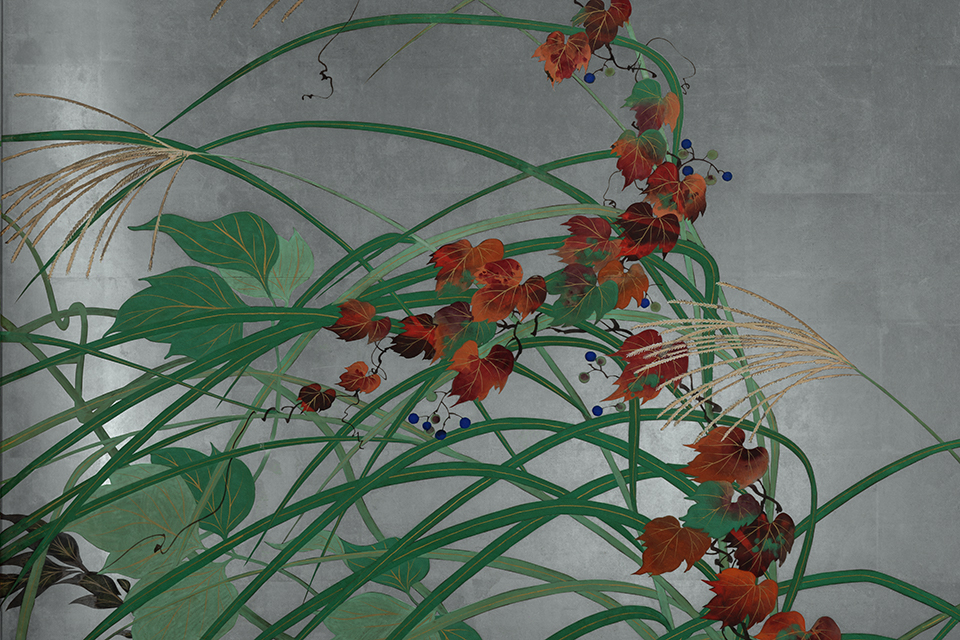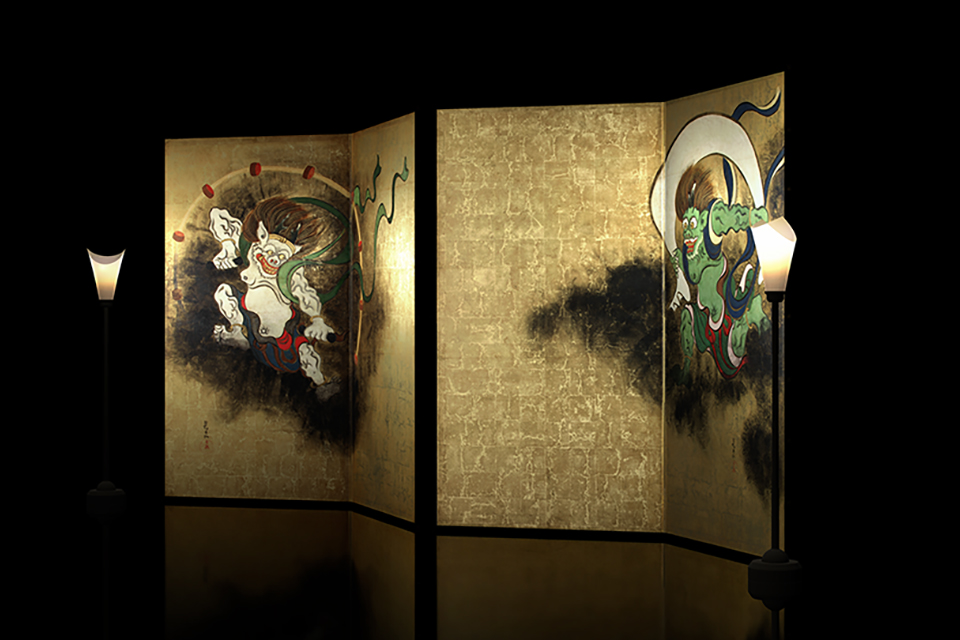 [Supervision] Tokyo National Museum
[Production] Toppan Printing Co., Ltd.
Date
* Screening schedule and capacity are subject to change.
* Please refer here for information on the TNM & TOPPAN Museum Theater's response to the novel coronavirus (COVID-19).
July 1, 2020 – October 4, 2020
Screening schedule
Wed-Sun, Holidays
11:00/12:00/13:30/15:00/16:00
Running time : about 35 min.
Maximum screening capacity : 48
* All visitors must make an online reservation to the museum.
* You may not enter/exit mid-way through the program.
* Please purchace tickets ahead of screening time.(Tickets are sold on the day only.)